Free cancellation up
to 7 days before arrival!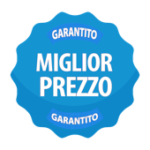 Seafront Hotel on Elba island
Hotel Mare
is part of the picturesque hamlet of
Magazzini
within the bay of Portoferraio on
Elba island
. Only 9 km from the main port, yet far from traffic and noise even during the peak season, it is the ideal spot for a quiet and relaxing holiday. Located right along the sea the hotel offers stunning sea views of Portoferraio and breathtaking sunsets.
The story of Hotel Mare starts out many years ago, in 1952, with a small inn by the sea. Throughout the years, the hotel has always remained in the hands of the same family. Frequent upgrades to the property have led to a modern and comfortable hotel.